July 22, 2020
This Is The Perfect Itinerary For Your Next Trip To Tulum
My undying love for the Mexican beach town of Tulum is no secret to anyone who knows me or follows me on Instagram. We went for the first time in July of 2018 and then quickly returned the following October to celebrate our one year anniversary. After that second trip I let you in on a lot of Tulum tips and tricks in a blog post that I have shared with sooo many people since. We just had our third visit to our favorite beach destination so I have some updated info to help you create the perfect Tulum itinerary without spending hours doing research.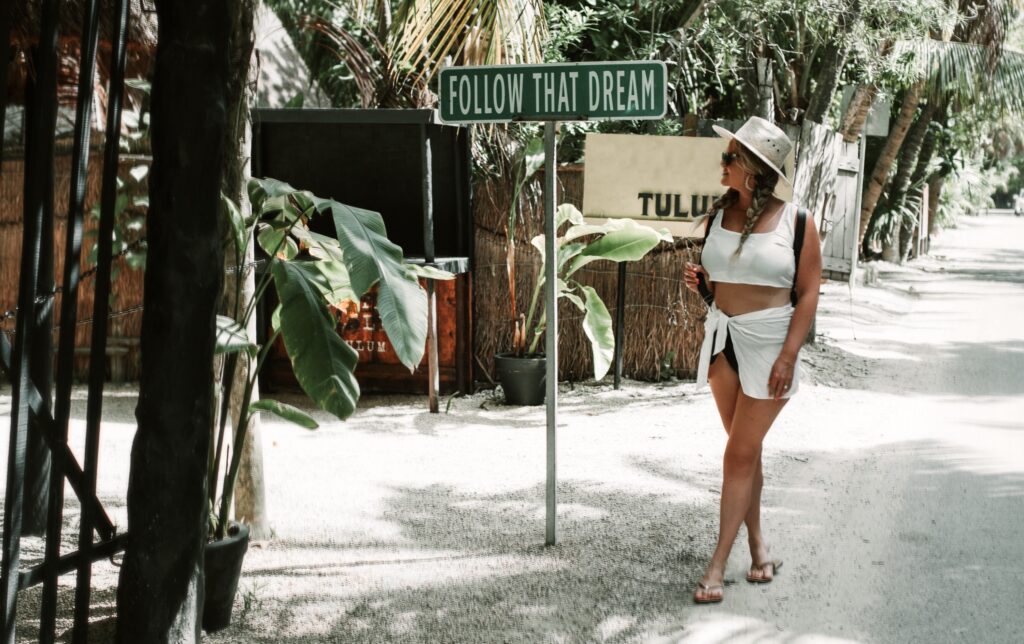 The first thing we need to discuss is getting to Tulum. For those of you who seem confused right now, yes the borders are open for air travel but are still closed for land travel. There are less flight options than normal but it's still very possible to book a flight.
We fly Southwest as often as possible since we scored our companion pass this year. The flights from Nashville to Cancun weren't great when it came to price and times so we had to get creative. We ended up saving a ton of money by flying Southwest into Ft Lauderdale, spending one night there right by the airport and then taking a nonstop Jet Blue flight from FLL to CUN the next morning for $67 each. What a steal! We packed carry ons only to avoid additional baggage fees and wait times at the airport.
Whenever we need to book a hotel last minute we use an app called Hotel Tonight. Use my code DEDEFELICE for 20% off your first booking!
The Jet Blue flight got us into Cancun before 10am which means we didn't have to waste an entire day traveling. We were happily greeted by our driver, Diego with First Choice VIP. We use them every time we go to Mexico because they provide a safe, clean and enjoyable hour and forty five minute drive to Tulum.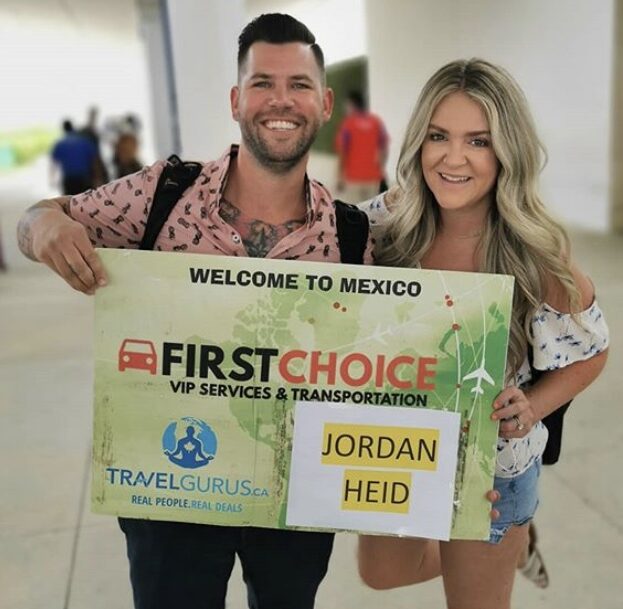 I have a new favorite hotel in Tulum and although it's a little bit of a splurge it's worth every penny. Kanan Tulum is a glorified treehouse on the beach that is unlike any hotel I have ever stayed in. It's actually hard to put into words how amazing this property is, but it is one of the most Instagrammable places I've ever been. The photos might help you understand!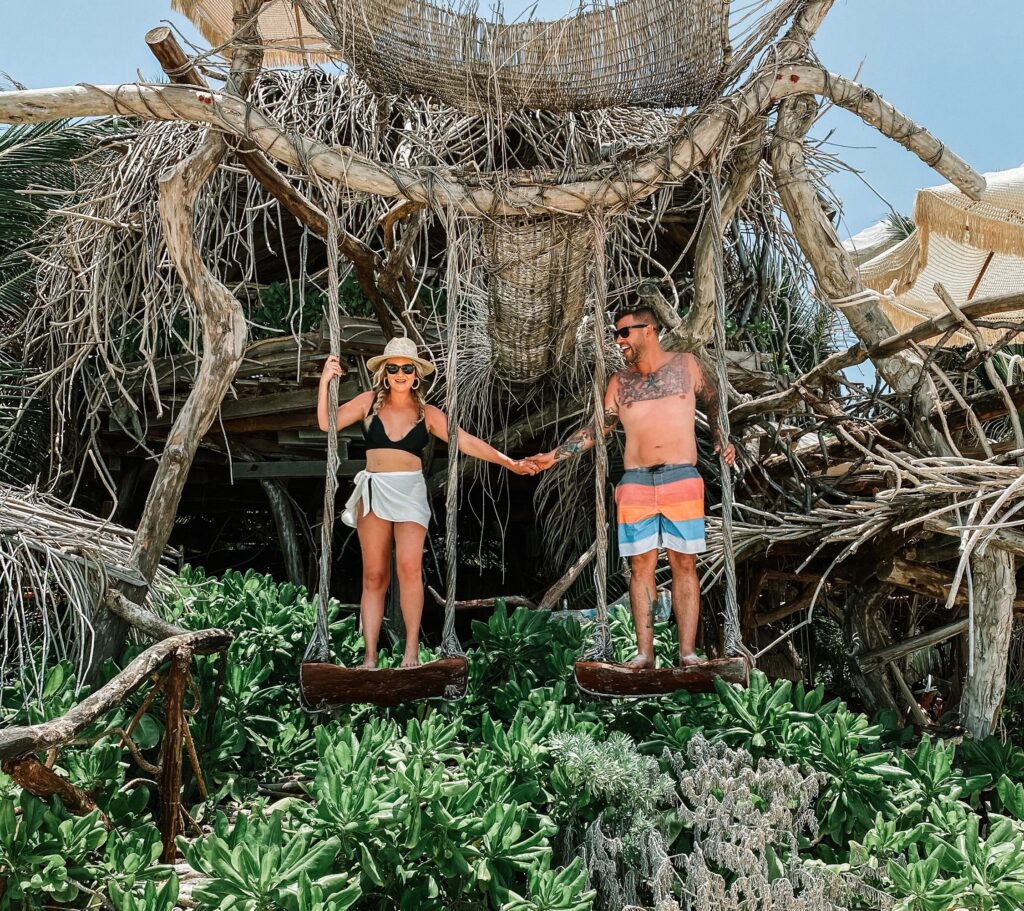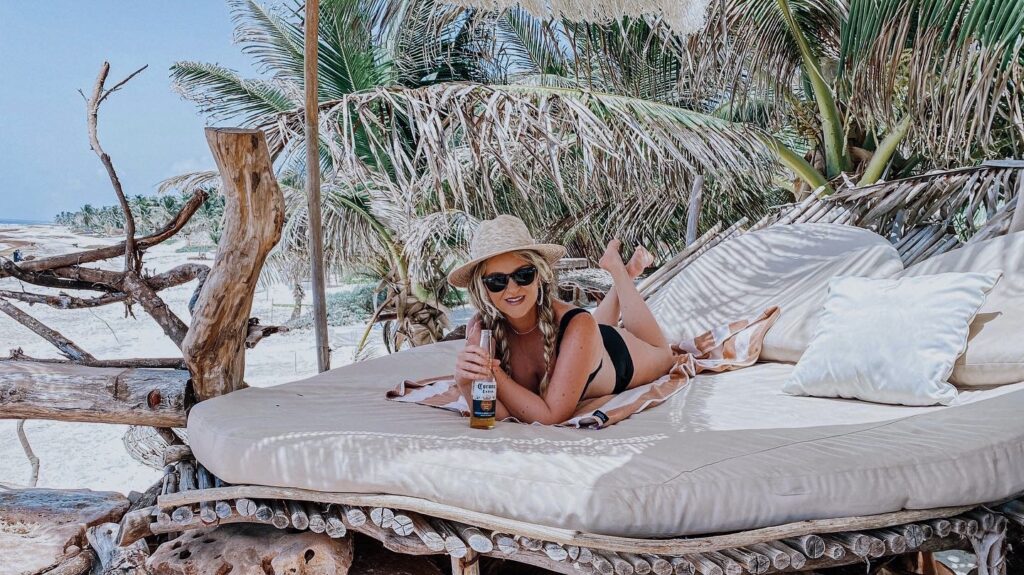 Not only is Kanan in the most perfect location but also provides an authentic Tulum experience that you won't get anywhere else. From the welcome cocktail to the wooden bathtub in the room to the unbelievable beach club and glamorous pool, you seriously won't want to leave the property. The rooftop has a restaurant with dining "nests" where you will catch a beautiful sunset view over the jungle.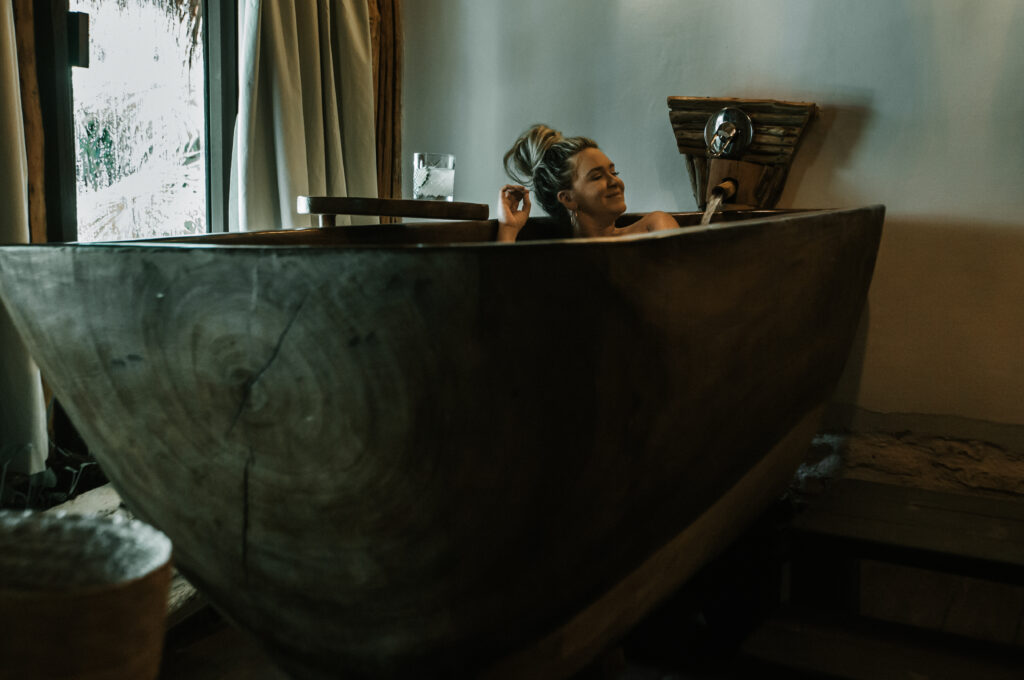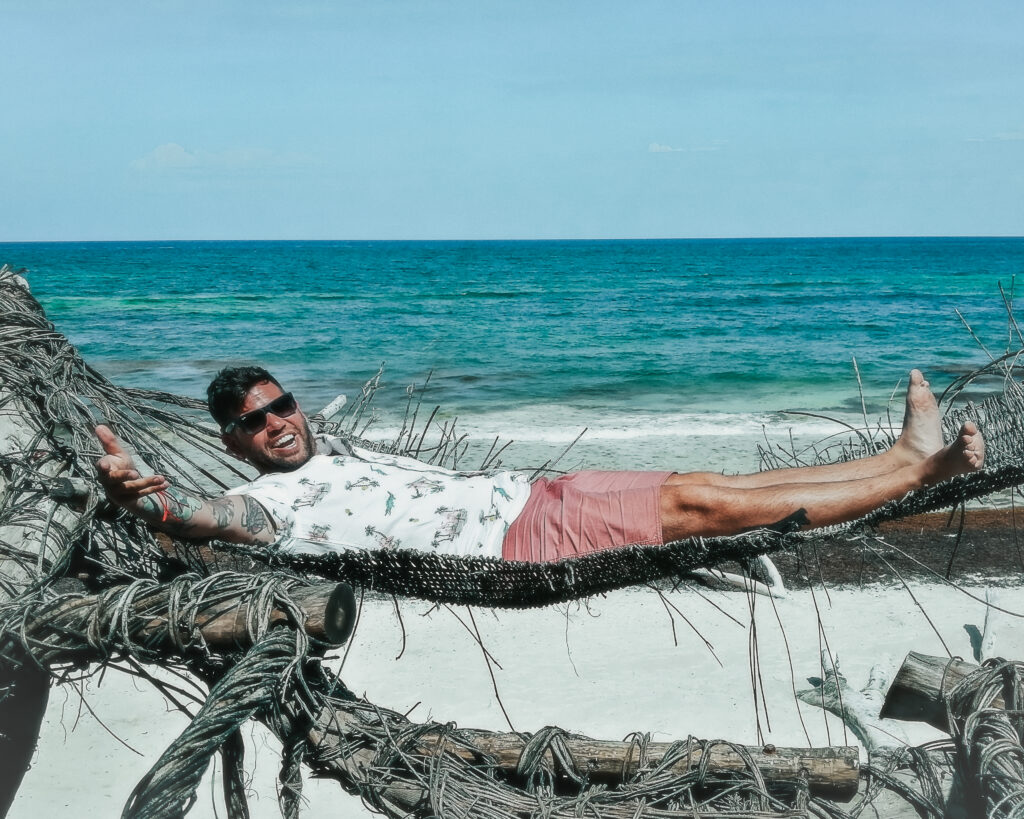 If you'd rather save money and stay in more of a budget friendly hotel, stay next door at Azucar. We stayed here the last time we were in Tulum and I have no complaints. You still get the same incredible location and you can walk next door to hang out at the Kanan beach club or pool as long as you order food and drinks from them.
Other hotels I would highly recommend (depending on your budget) are:
-Casa Malca (We'll get more into this one later!)
-Nest
-Nomade
-Be Tulum
-Nueva Vida
-Casa Violeta
If you are like us and enjoy engaging in some form of activities or experiences (besides just hanging at the beach) while on vacation you'll want to get ahold of our friends over at Living Dreams Mexico. We ended up using them for two excursions during our most recent trip and these experiences made our vacation even more unforgettable.
If you visit during the summer months you will be there for peak whale shark season. I didn't even know what a whale shark was until Jordan told me we were going to be swimming with them. I instantly googled it and my jaw dropped. They are typically 30-40ft in length and are known as "gentle giants" because they do not harm humans. Swimming next to these creatures is an experience like no other.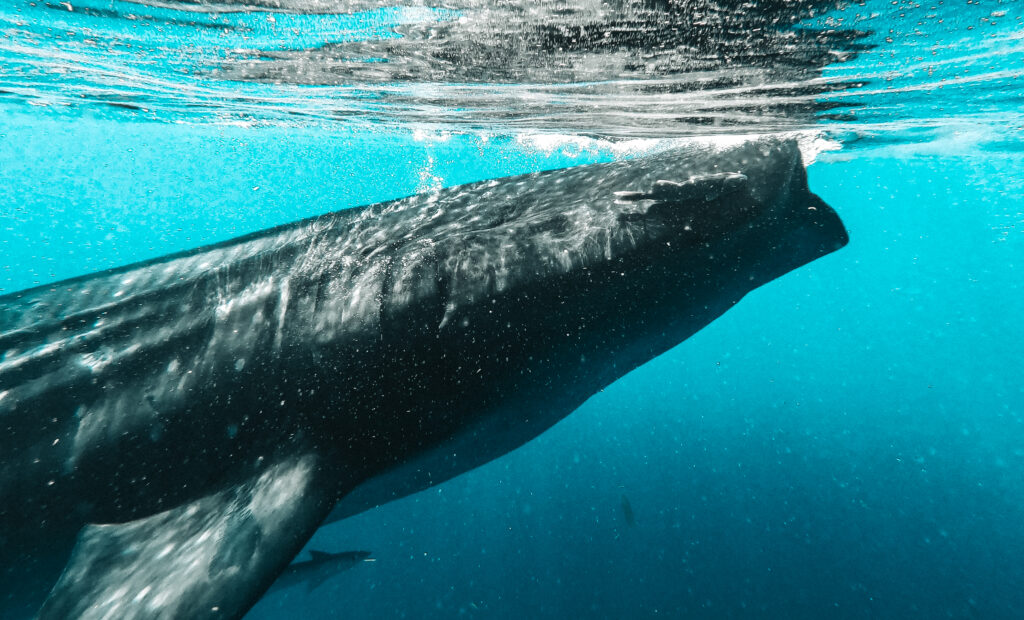 When you book Living Dreams to take you to swim with the whale sharks you get a personal driver who picks you up at your hotel and takes you up to Cancun where you'll hop on a boat and head out to the middle of the ocean. Not only do you get fed a fresh ceviche lunch after your experience but you get to hang out in the crystal clear waters of Isla Mujeres before heading back to your hotel. I can't recommend this tour enough but you have to be there during whale shark season to enjoy this one!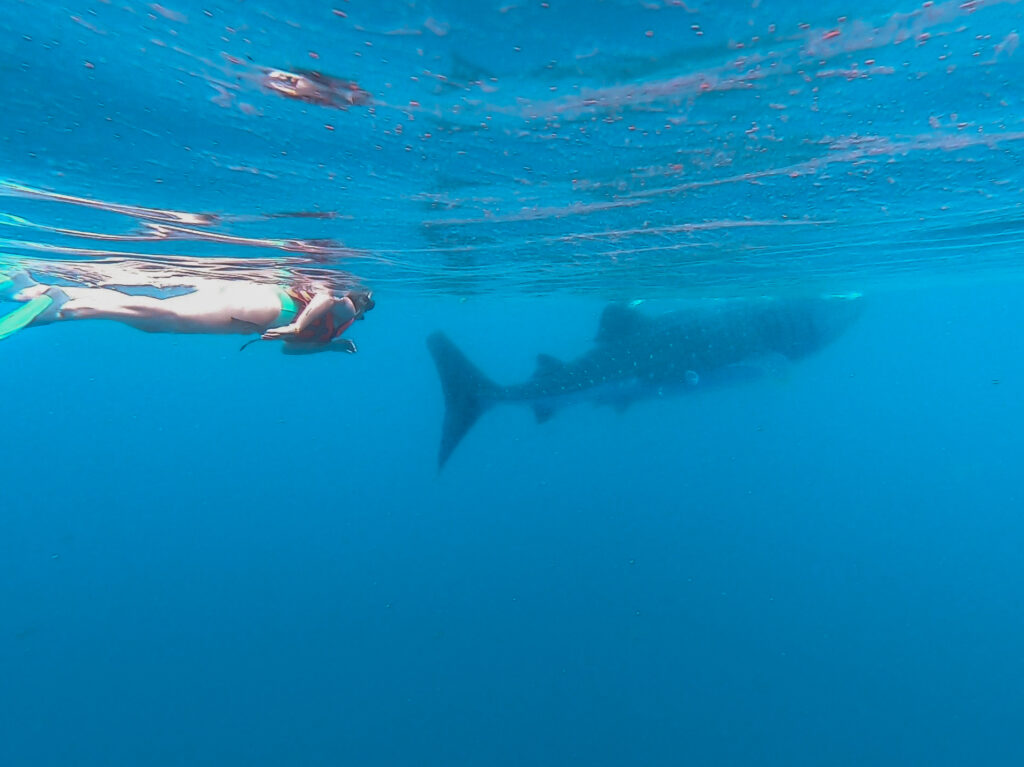 The other excursion we signed up for was a day at Laguna Kaan Luum followed by a trip to swim in our own private cenote! The lagoon is located about 20 minutes south of Tulum in a secluded jungle area. The water is shallow quite a ways out so it reflects a beautiful clear blue-ish green color while the center drops off very deep and changes to a dark blue. You can swim all day here, relax on the hammocks and swings in the water and take awesome photos. This place is such a hidden gem and definitely worth a visit!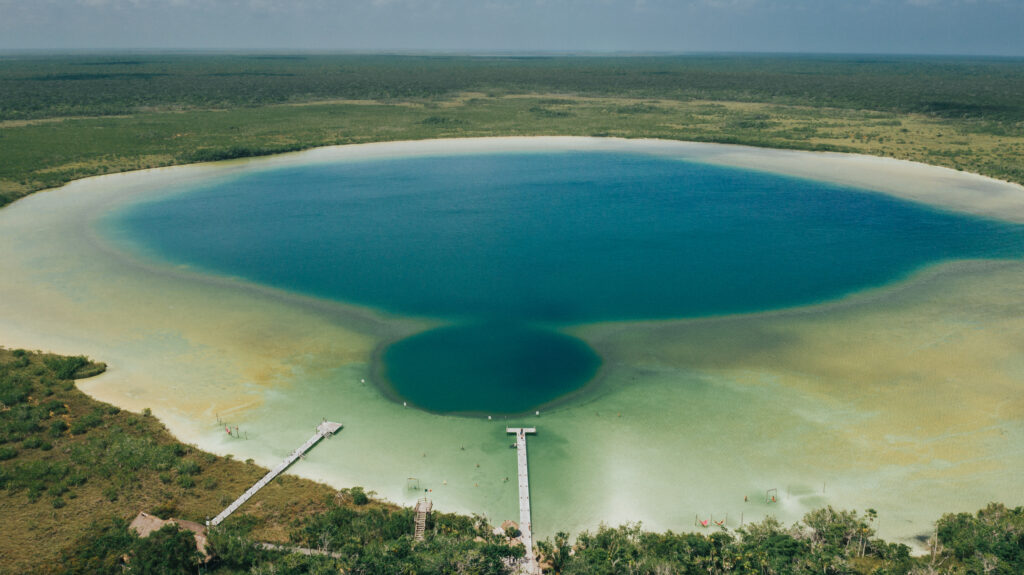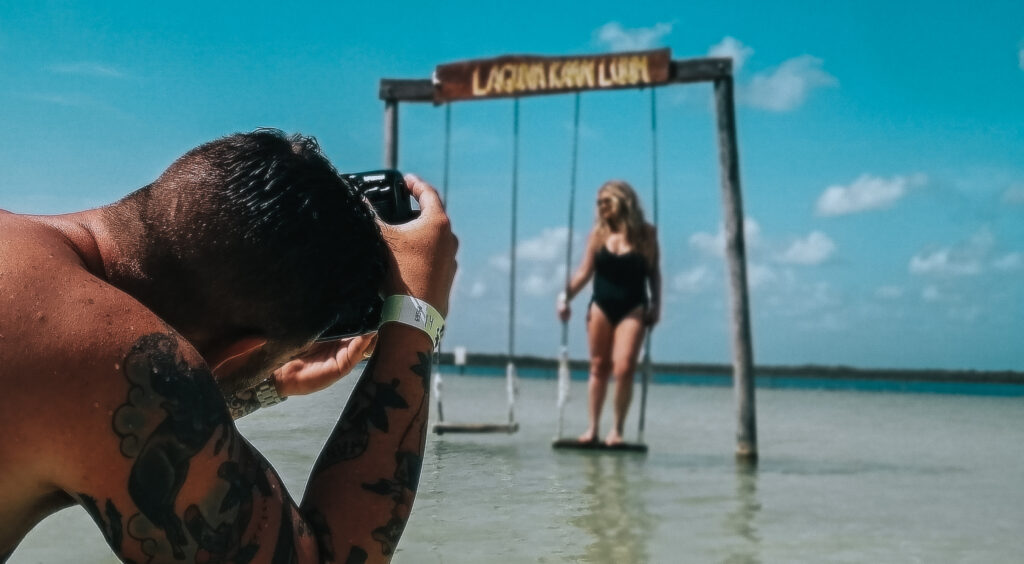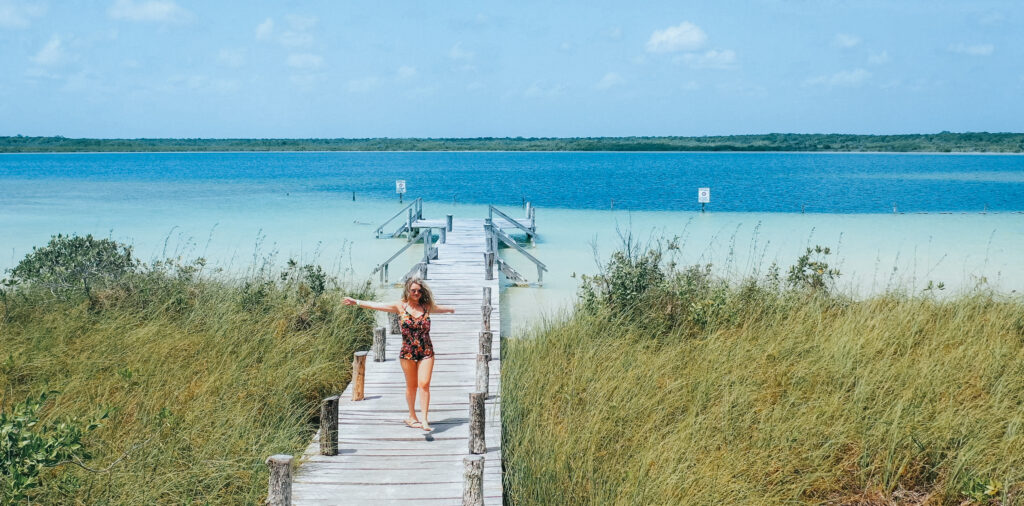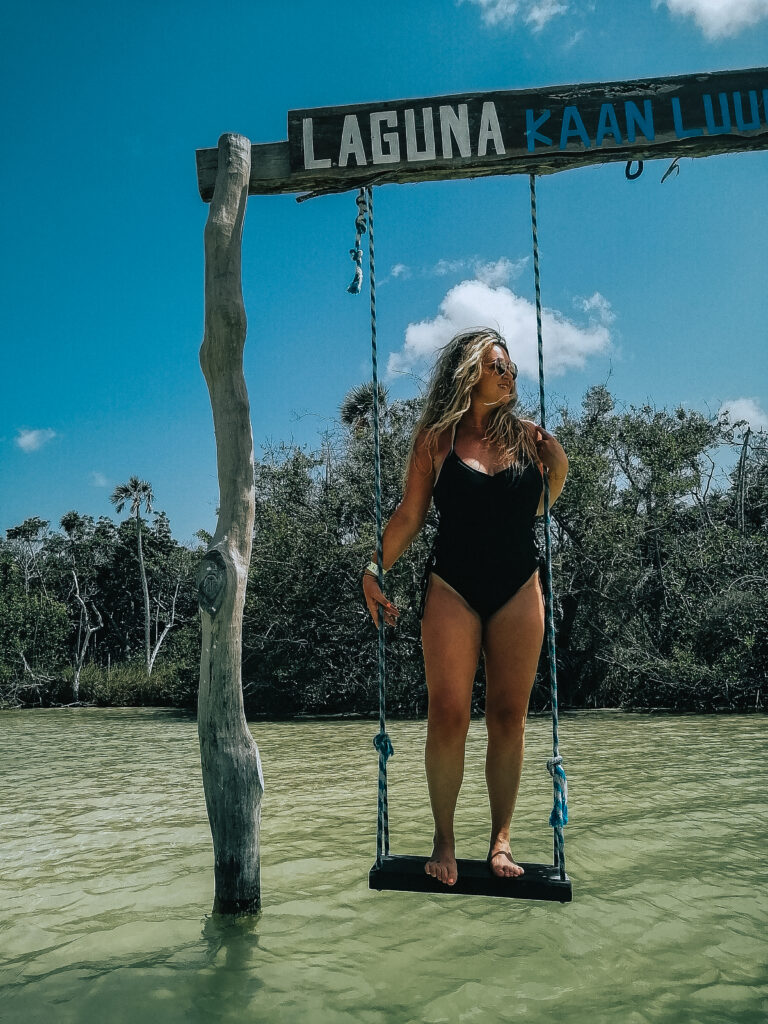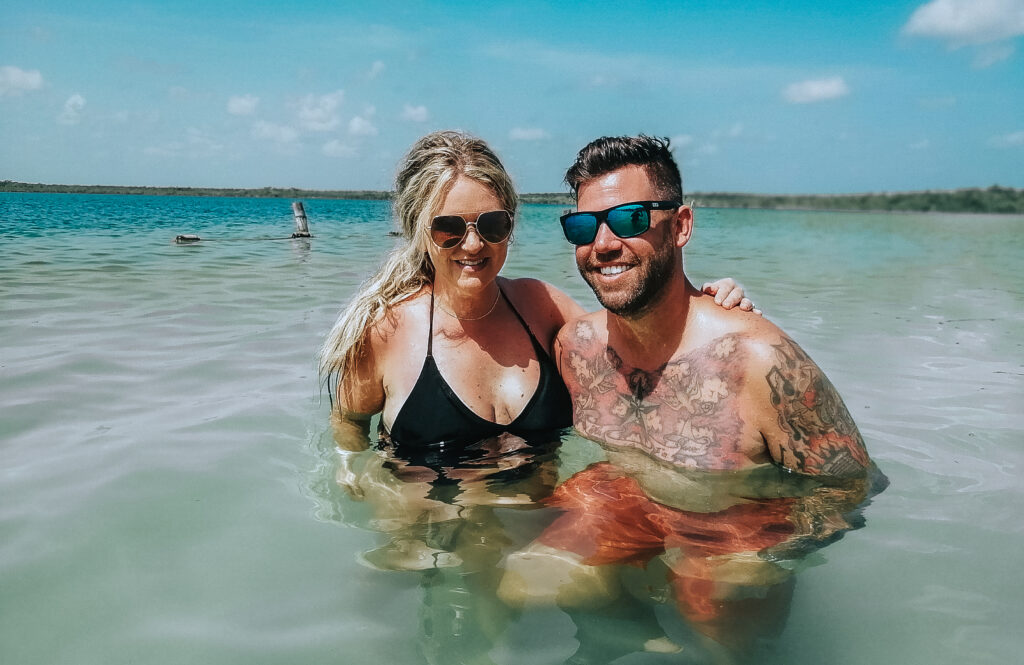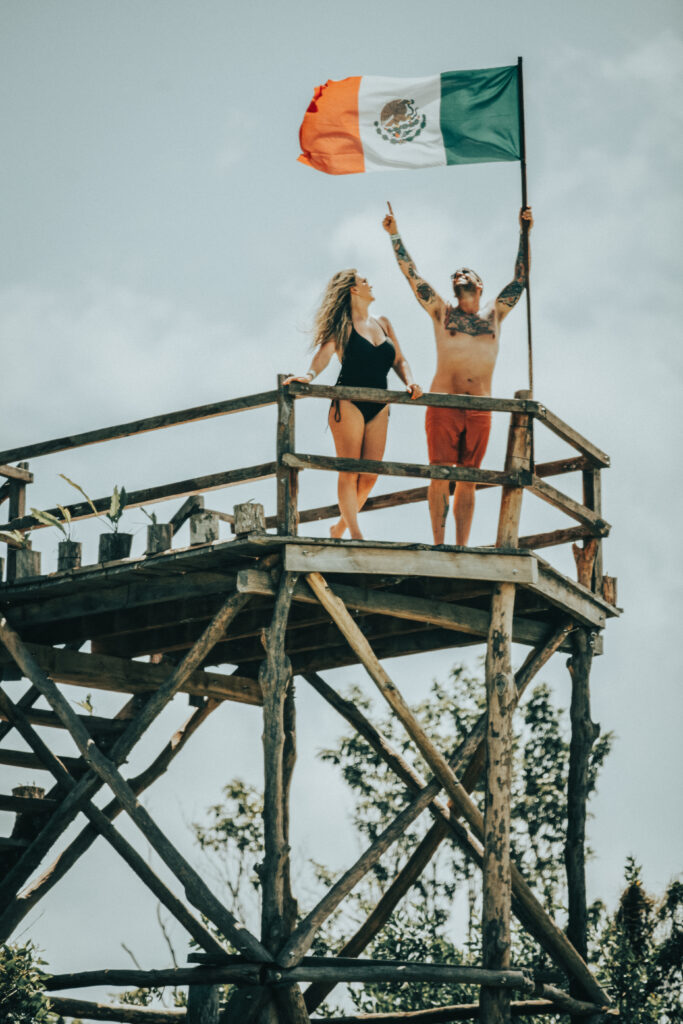 If you don't know what a cenote is, the best way to describe it is a fresh water underground cave pool. You can find cenotes all over the Tulum area and swimming in one is an extremely unique experience. Some of the well known ones are super crowded such as the Grand Cenote and others are more remote with less of a crowd. If you book your trip with Living Dreams you'll get to have an entire cenote to yourself. We got to swim so far back into the cave that we had to use waterproof flashlights in order to see. There were bats flying above us but they didn't bother us one bit! This was the most surreal cenote experience we have ever had and I highly recommend it!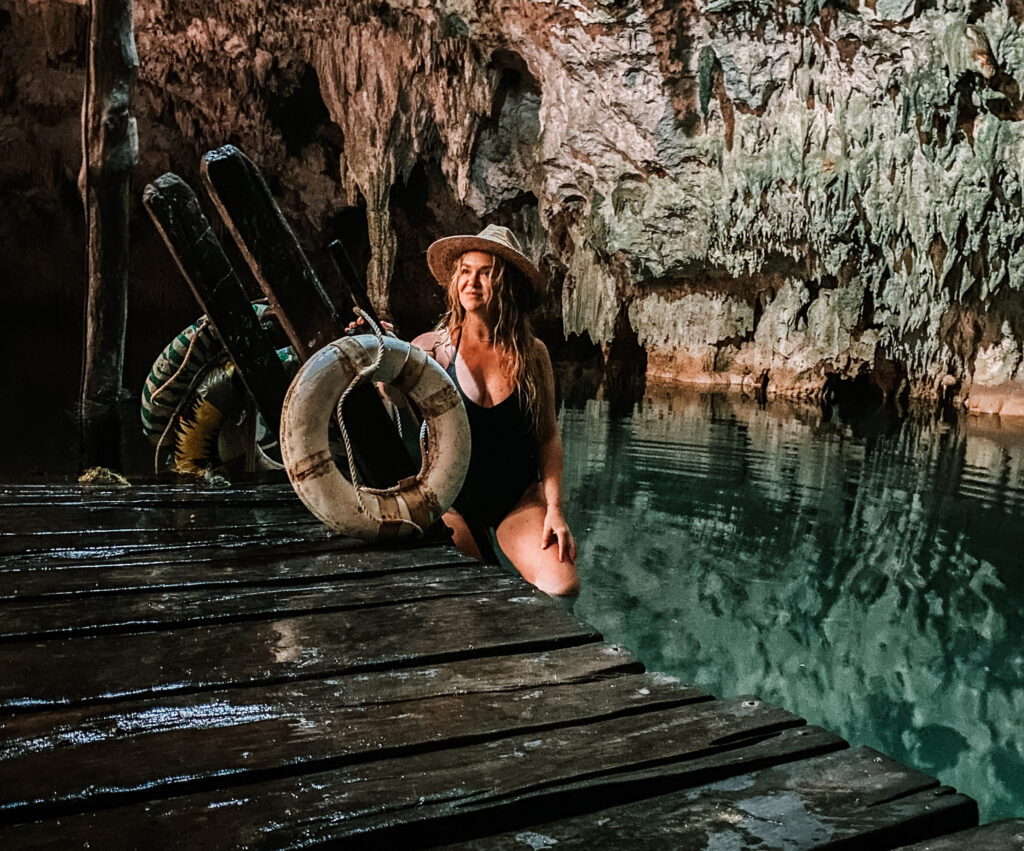 The food in Tulum is part of the reason we enjoy visiting here so much. The main beach road area is not your typical Mexican beach town. It's full of 5 star restaurants with some of the most unique dishes you'll ever experience. If you're a foodie to any degree you'll want to visit Tulum ASAP. We finally got into Hartwood which requires emailing for a reservation one month ahead of time. It was everything we hoped for, and then some! It sounds odd but I highly recommend the beets. We let our server choose which dishes we'd be ordering and I am so glad he sent that out for us. It was something we never would have ordered otherwise.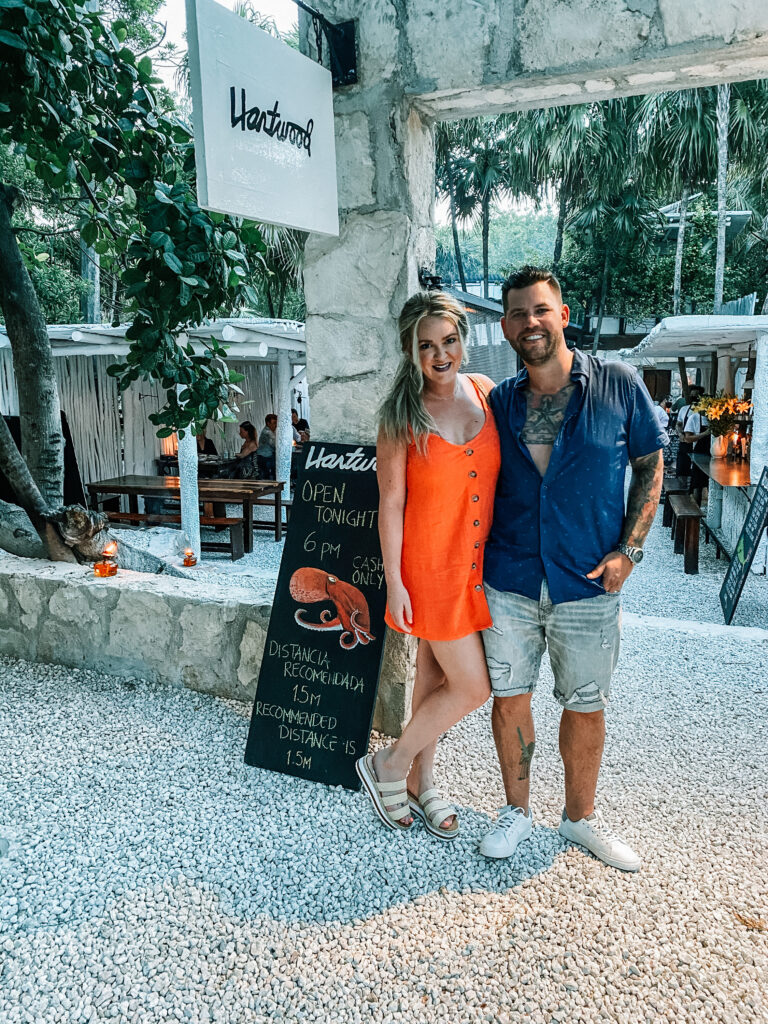 Some other restaurants we love are:
-Arca (Try the Bone Marrow and Suckling Pig!)
-Posada Margherita (Italian food right on the beach seems weird but it's so good. Their pizzas and pastas are to die for!)
-Casa Jaguar (Make sure you get the Ahi Tuna. I could have eaten three orders of that and nothing else!)
-I Scream Bar (They weren't re-opened yet during our most recent trip but this is a great place to go for more casual but still delicious ceviche and tacos and/or late night hangs!)
-Tulum Munchies (There is a bar in the middle of the property surrounded by several different food trucks. This bar was our after dinner hang for most of the trip since I Scream Bar was still closed. It's new and we loved it!)
-Gitano (We didn't make it here this trip but we went last time and everything was delicious! They also have a location in NYC, oddly enough!)
-Tseen Ja (This is Asian/Mexican fusion located in the well known Azulik hotel. Their food, views and vibe are all incredible but extremely expensive. It's definitely worth a visit at sunset because the restaurant is situated above the trees in the jungle!)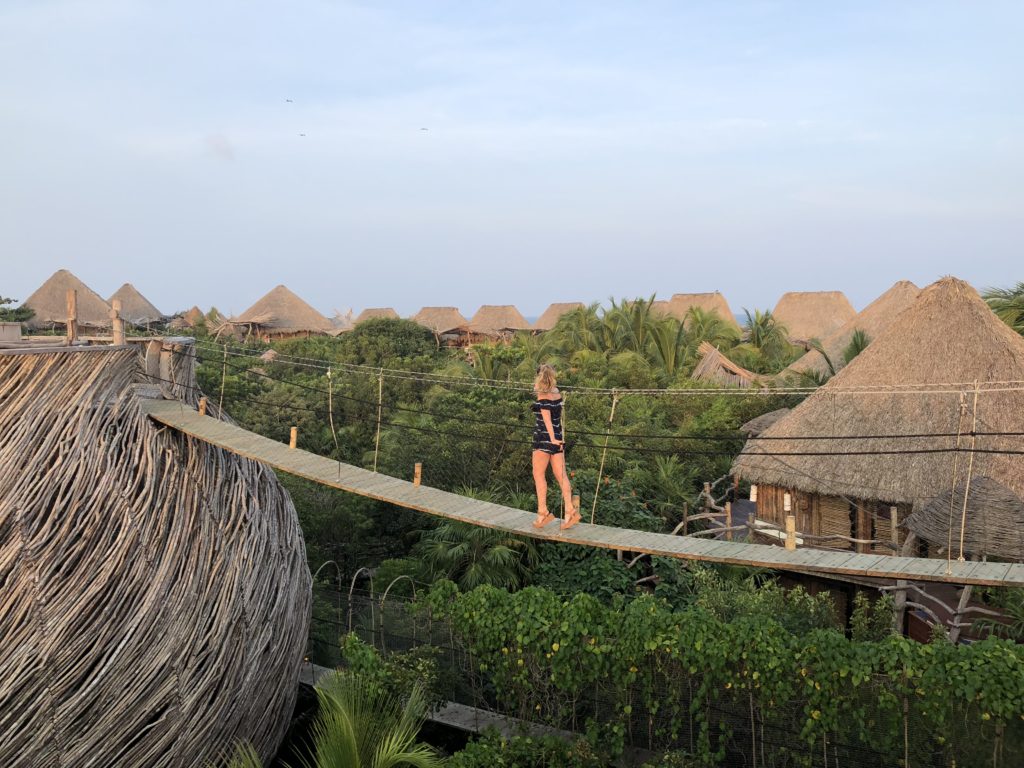 If you need a change of scenery from the hotel you're staying at I highly suggest spending the day at Casa Malca. This is supposedly Pablo Escabar's old mansion which was turned into a hotel. The property is one of a kind and dripping with unique art and sculptures, along with tons of cool spots to take photos. You can hang out here for the day, either at the beach club or the pool, even if you aren't a hotel guest (as long as you buy food and drinks.) They have an underground pool under the main pool and it's unlike anything I've ever seen. (Check out my Tulum 3.0 story highlights on Instagram to see!)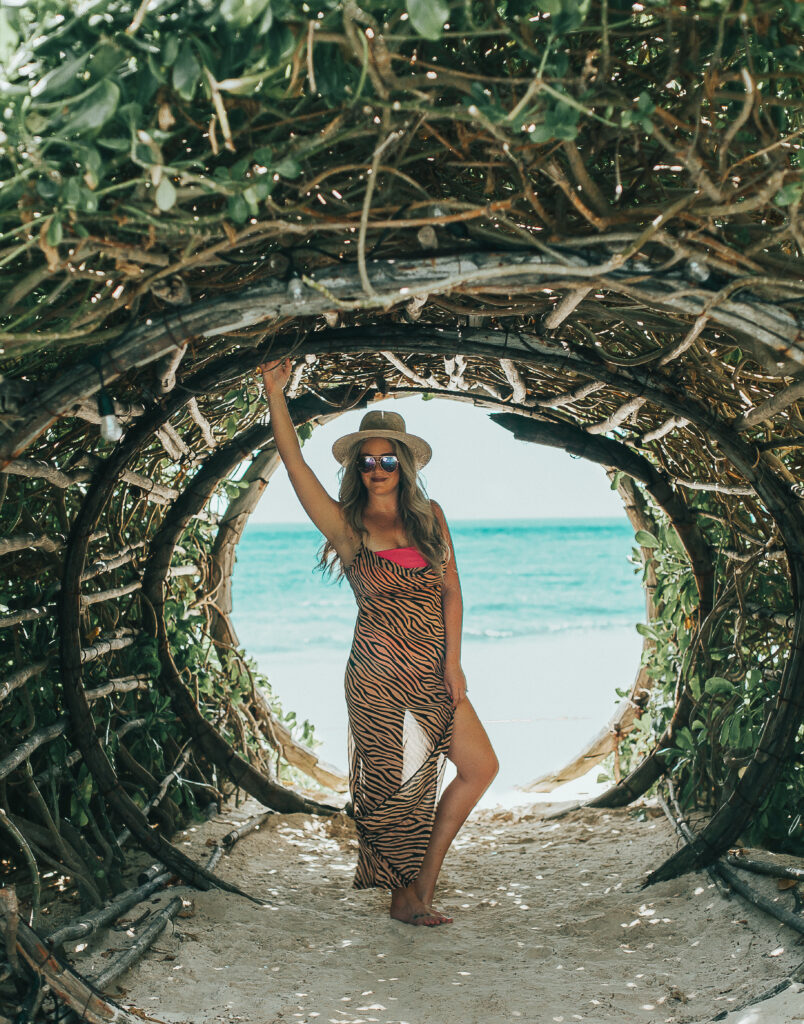 The service, the vibe and the atmosphere at Casa Malca makes it 100% worth a visit! It's pretty pricey to stay here but I could definitely see us splurging one time and experiencing it. It's at the very south end of the main beach road but a quick cab ride there shouldn't cost you more than 100 pesos.
Side note: You can also hang at Nomade and Be Tulum as long as you buy food and drinks, but they don't let you use the pool unless you're a guest of the hotel.
I honestly cannot get enough of the magical beach town of Tulum. If you're looking for somewhere different from an ordinary tourist destination in Mexico, this is the place you go. There aren't any big all inclusive resorts. You go here for the laid back boho vibes and the incredible food scene. Tulum will always have a piece of my heart and although we love traveling the world, we'll always return here time after time.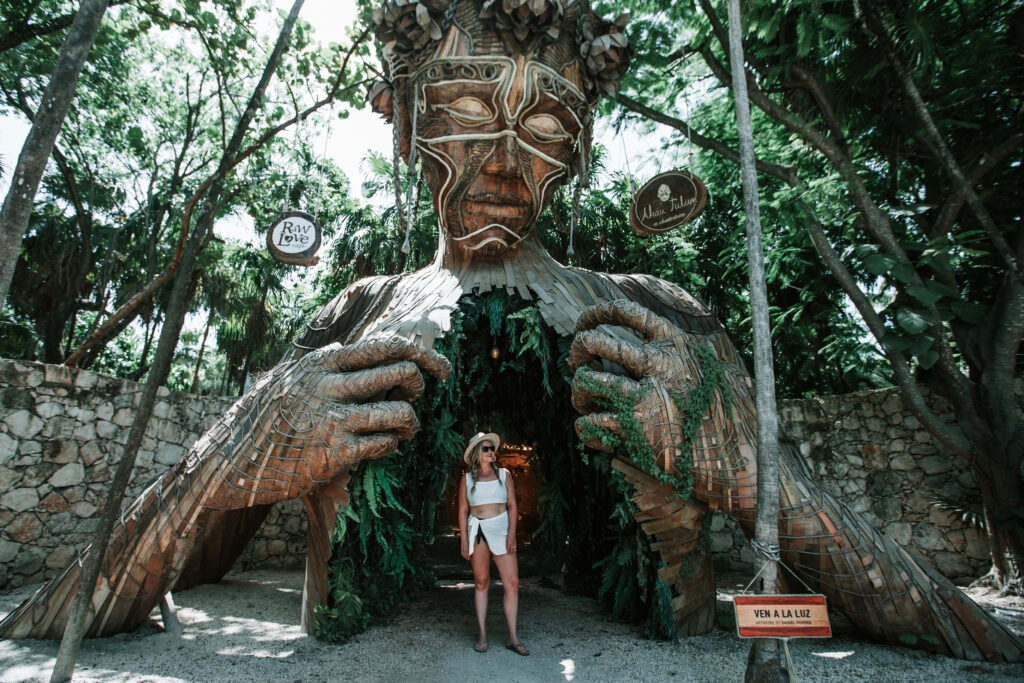 Feel free to reach out with any other questions/comments/concerns if you're thinking of visiting and I'd be happy to help you out! Lastly, remember- life is short and yes, COVID is real but we can't hide from it forever. If you're able to get out and safely visit somewhere new I urge you to do so. If I had stayed home instead of visiting Tulum last week I would have seriously regretted it. Stay safe & let's hope for a lot more adventures in 2021!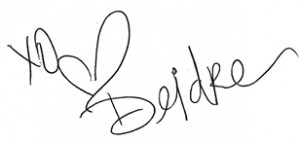 As always- special thanks to my real life and Instagram husband Jordan Heid for documenting our trip so well! xo